Waynesboro Police nab fugitive
Published Wednesday, Jan. 8, 2014, 4:33 pm
Join AFP's 112,000 followers on
Facebook
,
Twitter
and
YouTube
Connect with AFP editor Chris Graham on
LinkedIn
News tips, press releases, letters to the editor:
augustafreepress2@gmail.com
For advertising inquiries, contact us at
freepress@ntelos.net
The Waynesboro Police Department has arrested a wanted man who had been a fugitive from three Virginia localities for nearly a year and a half.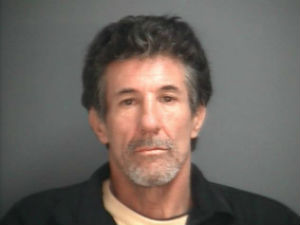 Officers found David Ray Brown, 52, who has no fixed address, at the Budget Inn, 2240 W. Main St., after responding there with a Nelson County Sheriff's deputy, who had received a tip.
Brown had been on the run from law enforcement since the summer of 2012. The Nelson County Sheriff's Office had three circuit capiases for Brown issued in August 2012 for violation of probation on a felony conviction. The Buckingham County Sheriff's Office had two circuit court capiases for violation of probation on a felony conviction issued in August 2012 as well.
The felony convictions all stem from driving related offenses.  Also, Brown was wanted by the Fluvanna County Sheriff's Office on a misdemeanor domestic assault warrant from June of 2012.
Brown is being held without bond at Middle River Regional Jail.