Wayne Theatre to host Ken Farmer of PBS hit 'Antiques Roadshow' on Sept. 8
Ken Farmer, of "Antiques Roadshow" fame, will be at the Wayne Theatre on Friday, Sept. 8, to speak about his expertise in the field of appraisals and antiques.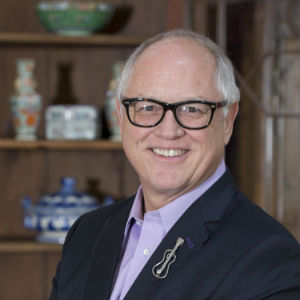 As a special treat, Farmer will also be appraising several pieces he has chosen from submissions by area residents.
"This is a unique opportunity for local residents to have family heirlooms, antiques and more appraised by one of the foremost experts on antiques in the world," said Tracy Straight, the executive director of the Wayne Theatre.
There will be a reception prior to the appraisals at 6pm with food/drink and a chance to visit with Farmer, a lifelong resident of Virginia who has appeared on "Antiques Roadshow" on PBS since its debut in 1996.
The reception along with the appraisal event has an admission price of $75.
The appraisal part of the evening begins at 7:30pm. The charge for that is $25.
If you are interested in submitting an item to be considered for appraisal, you must purchase a ticket to either of the above events.  Please send along a picture of your item, with size dimensions, a description, and contact information to info@waynetheatre.org.
You will be notified prior to the event if your item has been chosen to be appraised on stage by Ken Farmer.