Virginia Police Benevolent Association endorses Mark Herring for attorney general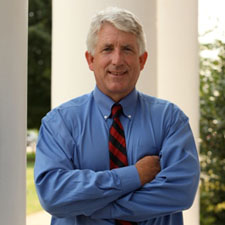 The Virginia Police Benevolent Association (VAPBA) today announced its endorsement of State Sen. Mark Herring for Attorney General, saying, "The Virginia PBA is proud to endorse Mark Herring for Virginia Attorney General."
"Mark is committed to making strong, effective law enforcement a priority in his campaign and we look forward to working with him into the future," Virginia PBA President Joe Woloszyn said. "A vote for Mark Herring is a vote for the men and women of law enforcement and the citizens we serve."
Sen. Herring is proud of the support he has received from Virginia law enforcement.
"Virginia's law enforcement professionals are essential to keeping our families safe and as Attorney General, I will work to make sure they have the support and the resources they need to protect the public. I've had the honor of working closely with law enforcement to help keep Virginians and their families safe. I am proud to have their support."
With experience in state and local government, Mark Herring understands the needs of the state's law enforcement professionals. During his tenure in the state Senate, Herring passed laws to crack down on elder abuse and outlaw synthetic drugs and pull them off the shelves of convenience stores that sell them to Virginia's children. Herring has also been a leader working with law enforcement to combat sexual and domestic violence.
In 2012, Herring received the "Champion of Justice" award from the Virginia Association of Commonwealth Attorneys for his work to fight domestic violence.
As the "voice of law enforcement officers," the VAPBA is a professional association representing thousands of law enforcement officers employed by federal, state, county and municipal governments in Virginia.