Virginia Competes announces addition of Dominion Energy, its 11th participating company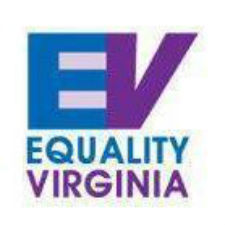 Equality Virginia hosted its second annual Virginia Competes Luncheon this week, where the organization celebrated Virginia's leading businesses creating inclusive environments for their gay, lesbian, bisexual and transgender employees and for their commitment to making Virginia's business climate conducive to economic success by encouraging and supporting diversity in the workplace.
"It wonderful to have this opportunity to shine a light on the great work Virginia's top companies are doing to keep the Commonwealth moving forward," said James Parrish, executive director of Equality Virginia. He added, "the growth seen our Virginia Competes program demonstrates that Virginia can be a destination where businesses and their employees can excel because of the inclusive leadership and policies of its preeminent employers."
Wednesday's luncheon was presented by Capital One. The McLean-based company has been a leader in creating a workplace that is welcoming and inclusive of lesbian, gay, bisexual, and transgender people. Representing Capital One was Vice President for Retail and Direct Banking, Kaleen Love who affirmed the need for fair corporate policies. "It does matter that companies have the right policies, practices, and procedures in place to protect LGBT employees," Love said, adding that, "policies of inclusion create safe spaces for great work to be done."
Equality Virginia was honored to have The Honorable Chai Feldblum, Commission of the Equal Employment Opportunity Commission (EEOC) serve as the luncheon's keynote speaker. Commissioner Feldblum began her service as a Commissioner of the EEOC in April 2010. The Senate confirmed her for a second term, which will end on July 1, 2018. During Commissioner Feldblum's service on the Commission, she has focused on all the employment civil rights issues within the jurisdiction of the EEOC. She has focused in particular on the employment of people with disabilities, pregnancy accommodation, sexual orientation and transgender discrimination, harassment prevention, the structure and process of the federal sector complaint system and strategic planning for the Commission.
The Commissioner praised the companies that have already implemented LGBT-affirming polices. She also spoke of the challenges ahead telling attendees, "we must be vigilant in protecting the social norms of equality, and dignity, and respect … particularly in a moment in time when some people are challenging those principles in the public discourse."
At the luncheon, James Parrish also announced the newest company to sign-on to Virginia Competes―Dominion Energy. In a statement, Dominion Energy's General Manager and Executive Sponsor of the PRIDE ERG, Colleen Larkin Bell said, "Dominion Energy is one of the nation's largest producers and transporters of energy. Our company is built on a proud legacy of public service, innovation and community involvement. In signing Virginia Competes statement, we are celebrating differences and embracing all aspects of diversity―including cultures, styles, and ways of thinking. By treating our customers and each other with respect, we will unlock the potential in each one of us to excel in a safe, inclusive and tolerant community and serve each of our customers with the highest level of commitment and satisfaction. Only when we work together can we truly unleash our collective brilliance and perform at the highest level to achieve success."
In addition to welcoming Dominion Energy, Virginia Competes' eleventh participating company, the luncheon also served to honor the previously announced participating companies: Capital One, CarMax, Genworth, Goodwill of Central and Coastal Virginia, Hunton & Williams, LeClairRyan, Mercer, Northrop Grumman, Snagajob, and Williams Mullen. The Luncheon's Presenting Sponsor was Capital One, the Corporate Sponsor was Altria, and the Host Sponsor was Goodwill of Central and Coastal Virginia.
The Virginia Compete statement signed by these organizations, reads, "We believe that in order for Virginia businesses to compete for top talent, we must have workplaces and communities that are diverse and welcoming for lesbian, gay, bisexual, and transgender people. We believe that treating all Virginians and visitors fairly is essential to maintain Virginia's strong brand as the premier home for talented workers, growing businesses, entrepreneurial innovation, and a thriving travel and tourism industry. It's time to ensure fairness for all Virginia employees, residents, and consumers. A united Virginia is a competitive Virginia. And when Virginia Competes, Virginia wins."