Virginia ABC announces Black Friday, Cyber Monday specials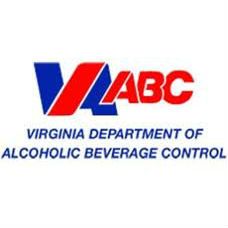 On Black Friday, Nov. 24, all Virginia ABC stores will offer an in-store discount of 15 percent on any purchase totaling $75-$99.99 (pretax), and a 20 percent discount on any purchase totaling $100 or more (pretax).
The in-store discount applies to any product, including miniatures, gift sets and top-shelf specialty items. (The sale does not apply to licensee purchases.)
Cyber Monday, Nov. 27, Virginia ABC will offer two online only promotions through its website – www.abc.virginia.gov. Customers can purchase Select products online at a 20 percent discount, with the savings automatically applied at checkout.
Additionally on Cyber Monday, customers will be able to enter the Virginia Vacation Sweepstakes online on Cyber Monday only. Developed in partnership with the Virginia Tourism Corporation, the sweepstakes offers one lucky winner the choice between two Virginia vacation packages: a two-night stay for four people at either the Massanutten Resort in Rockingham County or the Omni Homestead Resort in Hot Springs.
More information on all upcoming promotions can be found at www.abc.virginia.gov.