VCU to lead clinical trial assessing preventive treatment for patients recovering from opioid overdose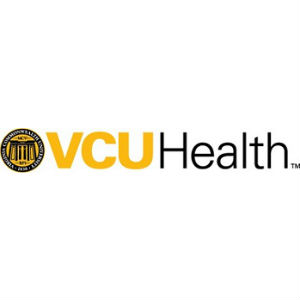 Virginia Commonwealth University is leading a clinical trial to test SUBLOCADE™ injection for subcutaneous use, a once-monthly injectable formulation of buprenorphine for the treatment of moderate-to-severe opioid use disorder.
The VCU-led clinical trial will test innovative methods to prevent repeat opioid overdose by recruiting patients into treatment immediately after they recover from an overdose. During the 18-month clinical trial, VCU researchers will study SUBLOCADE-assisted intervention in adults diagnosed with opioid use disorder who have been successfully treated for an opioid overdose in the emergency department and immediately brought to outpatient treatment.
The research will involve collaboration with Virginia Tech Carilion Research Institute and Inova Fairfax Hospital.
"The main goal of the research is to develop a new treatment paradigm for patients after an overdose," said F. Gerard Moeller, M.D., professor of psychiatry, pharmacology and toxicology, and neurology at VCU School of Medicine and director of the VCU Institute for Drug and Alcohol Studies. Moeller will serve as principal investigator on the trial. He will be joined by Robert Lipsky, Ph.D., director of translational research in the Department of Neurosciences at Inova Fairfax Hospital, and Warren Bickel, Ph.D., professor of psychiatry and director of the Addiction Recovery Research Center at Virginia Tech Carilion Research Institute.
The clinical trial is jointly funded by the Virginia Biosciences Health Research Corporation, Virginia Commonwealth University and Indivior Inc., which is headquartered in Richmond. Indivior has been developing medications to treat opioid use disorder for more than 20 years and is providing SUBLOCADE for use in the trial.
"We look forward to collaborating with VCU, Inova Fairfax Hospital and Virginia Tech Carilion Research Institute to study the effects of SUBLOCADE in the emergency environment together with behavioral therapy in outpatient treatment to possibly prevent repeat opioid overdoses and potentially change the standard of care for those who are recovering from opioid overdose," said Christian Heidbreder, Ph.D., chief scientific officer at Indivior.
Standard treatment for an overdose until this point has started with first responders administering an opioid overdose reversal drug to a patient following an overdose. The reversal drug saves the patient's life, but it also puts the patient into withdrawal as they are transported to a hospital, where they are typically monitored for a few hours before being sent home with a referral for outpatient addiction treatment.
"Unfortunately, the relapse rate is high," Moeller said, adding that patients typically are not receptive to a referral for addiction treatment when they are in withdrawal.
The proposed new paradigm would allow treatment to begin in the emergency room, with an active referral and immediate transportation to the outpatient clinic. At the outpatient clinic, patients would receive SUBLOCADE and meet with a behavioral therapist.
"We know that treatment programs work when they combine medication with continuing addiction health care and support," said Bickel, whose research since 1983 has helped lead to opioid replacement therapies that are currently in use.
Patients will be recruited for the trial from VCU Medical Center's Emergency Department and will receive follow-up care at the VCU Health MOTIVATE Clinic. Virginia Tech is collaborating on development of behavioral biomarkers of addiction related to impaired decision-making. Inova is contributing research on personalized medicine and pharmacogenomics of opioid overdose.
"This research could have a major impact on a public health emergency," Moeller said. "It would be a new treatment paradigm for patients after an overdose, with the goal of reduction of repeat overdoses and deaths."