Staunton receives $50,000 tourism grant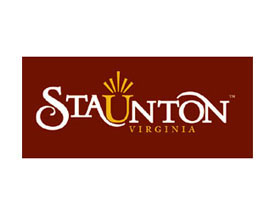 Gov. Bob McDonnell announced that Staunton received a $50,000 grant through the Virginia Tourism Corporation Marketing Leverage Grant Fund program. The grant will help the city pay for new primary market research of Staunton's visitor market, as well as support the city's tourism marketing campaign and purchase of print and online advertising placements in key markets.
"It will help pay for new research about our visitor, upgrade our award-winning destination marketing campaign, and help buy-down the cost of future advertising placements," says Staunton Director of Tourism Sheryl Wagner.
Tourism expenditures in Staunton were $47.5 million in 2011. "Tourism dollars play a key role for our local government as the city receives taxable income every time people stay in our hotel rooms and eat out in our restaurants," said City Manager Steve Owen.
In 2012, overnight visitor volumes in the city increased 4.0 percent and meals tax revenues increased 8.0 percent over the prior year.
"This is the right time to invest – we've experienced significant and sustained growth in both in visitation stats and in the tourism products we offer," said Wagner. "In the past, we've relied on secondary research to formulate our marketing campaigns, but we need to be more sophisticated and targeted. We are emerging as one of Virginia's top visitor destinations, and we don't want to lose market share to increasing competition."
The top feeder markets for overnight visitation include Washington, DC/Northern Virginia, Richmond, Norfolk, Philadelphia, Baltimore, and Raleigh-Durham.
"Fall has historically been the strongest season for visitation to Staunton, but now the spring and summer seasons are catching up. We want to capture and build on that momentum," said Wagner.
The VTC Marketing Leverage Program is designed to stimulate new tourism marketing through partnerships by leveraging limited marketing dollars. A minimum of three entities must partner financially to apply. Staunton's Convention and Visitor Bureau partnered with the Heifetz International Music Institute and the American Shakespeare Center to pursue the grant. Local organizations will match the state grant funds by a minimum of 2:1.
"Grants such as these enable our localities to more effectively market themselves to potential visitors," said Governor Bob McDonnell. "When more visitors come to Virginia, the localities and the Commonwealth realize increased tax revenue, businesses prosper, and new jobs are created."
Tourism in Virginia generates $20 billion in revenue, supports more than 207,000 jobs and provides $1.3 billion in state and local taxes.
About the Staunton Convention and Visitors Bureau (SCVB)
The SCVB has been promoting tourism for the City of Staunton since 1989 and is the official Destination Marketing Organization (DMO) for Staunton.  More information at VisitStaunton.com.