SCC commissioner announces pending retirement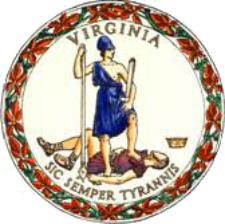 Commissioner James C. Dimitri will retire from the State Corporation Commission on Feb. 28, 2018.  He has served as an SCC commissioner for more than nine years, first taking the oath of office on September 3, 2008.
Dimitri, 67, said, "The time is right for me and my family." He added, "It has been an honor and privilege to serve the people of the Commonwealth throughout my years with the State Corporation Commission."
Before becoming an SCC commissioner, Dimitri worked on utility matters before the Commission for more than 25 years. He was in private practice in Richmond from 1987 to 1994 and from 2000 to 2008. From 1994 to 2000 he served as senior counsel and then general counsel at the SCC. He was an assistant attorney general from 1983 to 1987. Prior to joining the Office of Attorney General, Dimitri served as staff attorney at the Virginia Poverty Law Center in Richmond.
Appointed to the commission by then-Gov. Tim Kaine, Dimitri was confirmed by the 2009 General Assembly to complete an unexpired term. He was re-elected to a second term in 2014.
Established in 1902, the SCC's authority encompasses utilities, insurance, state-chartered financial institutions, securities, retail franchising, railroad safety, hazardous pipeline safety, and underground utility damage prevention. The Commission also serves as the Commonwealth's central filing office for all Virginia and foreign corporations, limited liability companies, general and limited partnerships and business trusts that are authorized to transact business in Virginia.