Retiring House of Delegates Speaker Bill Howell to deliver address at VCU commencement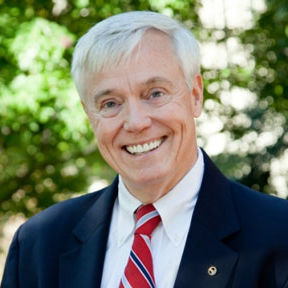 Retiring Virginia House of Delegates Speaker Bill Howell will deliver the keynote address at Virginia Commonwealth University's fall commencement ceremony in December.
Howell was first elected a delegate in 1987, representing the 28th House District, which includes portions of Stafford County and the city of Fredericksburg. Howell was sworn in as the 54th speaker of the Virginia House of Delegates on Jan. 8, 2003. He was named 2015 Legislator of the Year by the Virginia Sheriff's Association, was named 2013 Legislator of the Year by the Virginia Chamber of Commerce and was designated one of Governing Magazine's 2013 Public Officials of the Year.
Howell earned his Juris Doctorate from the University of Virginia School of Law and his bachelor's degree in business administration from the University of Richmond.
VCU will hold fall commencement on Dec. 9 at 10 a.m. at the Stuart C. Siegel Center, 1200 W. Broad St.
About VCU and VCU Health
Virginia Commonwealth University is a major, urban public research university with national and international rankings in sponsored research. Located in downtown Richmond, VCU enrolls more than 31,000 students in 220 degree and certificate programs in the arts, sciences and humanities. Seventy-nine of the programs are unique in Virginia, many of them crossing the disciplines of VCU's 13 schools and one college. The VCU Health brand represents the health sciences schools of VCU, the VCU Massey Cancer Center and the VCU Health System, which comprises VCU Medical Center (the only academic medical center and Level I trauma center in the region), Community Memorial Hospital, Children's Hospital of Richmond at VCU, MCV Physicians and Virginia Premier Health Plan. For more, please visit www.vcu.edu and vcuhealth.org.