Press Conference: Washington Redskins coach Jay Gruden
Published Monday, Sep. 1, 2014, 3:18 pm
Filed under
Sports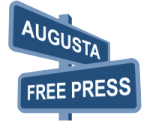 Join AFP's 112,000 followers on
Facebook
,
Twitter
and
YouTube
Connect with AFP editor Chris Graham on
LinkedIn
News tips, press releases, letters to the editor:
augustafreepress2@gmail.com
For advertising inquiries, contact us at
freepress@ntelos.net
.
Washington Redskins coach Jay Gruden talks with reporters on Monday at his weekly press conference. The Redskins open the 2014 NFL season on Sunday on the road against the Houston Texans. 
On safety Duke Ihenacho:
"I think he brings some experience to the table. He started a lot of games last year for Denver. He's a tough guy and became available. We didn't know who was going to come available. We saw that he was there, we put a claim into him because of the experience level and special teams experience. We thought he could be an immediate help for us and luckily we got him."
On if Ihenacho could start this week:
"It depends on how quickly he picks it up mentally. I envision him participating in some level, some capacity, we'll see what that is. It's too early to tell. This is the first time we met him, today. So, we have got to get him acclimated to the defense, the calls, see how much he can pick up, see how much he can help Ben [Kotwica] and special teams and go from there. Whether he is activated or not, we'll see."
On the running backs:
"We chose to go with three running backs starting out and brought back Chris Thompson on the practice squad. It's not over for Lache [Seastrunk]. I'm sure somebody will get a look at him and it could be us later on. But we'll see, but we felt like we went with the three running backs who did the best, and we only picked three for numbers of reasons. With Chris being available, we want Chris to come back and try to stay healthy for some time and he could be activated sooner than later if he can prove that he can stay healthy for some time and go from there. But, we feel good about the three guys we kept, obviously Roy [Helu, Jr.], Alfred [Morris] and Silas [Redd] had a good camp. Silas is all-around running and blocking and catching. His consistency was pretty good for a rookie."
On safety Phillip Thomas:
"Same kind of thing with Phillip Thomas. Yeah, exactly right. Some of those guys, Phillip and Chris, we had high hopes for, obviously, but being that they missed some time with some injuries, we just have got to make sure they get right and we feel good about them moving forward so that they can be a durable player for us. So, get them on the field, get them practicing, let them show what they can do for a couple more weeks and then have them in the bullpen ready to roll."
On the process of signing players to the practice squad:
"Once you release them, you tell them, 'Hey, we'd love to have you back on the practice squad.' And, their agents will go through the whole waiver wire process. If they don't get claimed then they have their choice if there's other teams after them, or if not they'll come back here. It's a matter of staying active for these guys and they have got to make the decision what's best for them and their agent makes that decision and they have to do that from a professional standpoint. Obviously, they all felt like it was a good situation here. They're not far off from being not only starters, but activated on Sundays and they know that. They see a great opportunity here. They liked it here so they came back."
On if they planned to sign a safety like Ihenacho or if it just worked out that way:
"Thank your scouts and your [Director of Pro Personnel] Alex Santos and those guys. They're watching very closely all positions, not just safety but all positions. We're looking at who's available and if somebody can help our football team right now we're going to make a run at them. Obviously, you have to make room on your roster and those decisions become tougher and tougher once you make your 53, like it was with Akeem [Davis]. But, you're always looking to upgrade your team and if somebody can help you then you have to make that move and we thought that Duke could help us."
On if Ihenacho was claimed to help replace safety Brandon Meriweather:
"No. It was just that he was available, a lot of experience, type of safety we're looking for that played special teams also."
On if the feeling is different for the regular season:
"Yeah, it is. You can see, little edgy, little chippy out there today. Trent [Williams] got in some brawls today, not brawls, but little arguments, little pushing and shoving [laughter]. I think it was a great tempo today. I think guys were focused in and honed in and they're ready for the season to start. You know, the reps, you're getting the reps for the people that are going to be in there, which is exciting. You can hone in on a plan with the people that are going to be playing instead of mixing and trying to sub and trying to find out who you're best 53 is. Now you know who they are and now you know who your starters are and you really get to work on your opponent and it's fun for guys."
On punter Tress Way:
"We feel good with Tress right now. We'll give him some shots. He came in here and did everything right and took advantage of his reps. We decided to go with him, and for Week 1 we'll see how he does. If he does well, it's his job. If he struggles for whatever reason then obviously, like every position, if anybody struggles you have to look to upgrade. You want to coach him and try to get him out of ruts and all that stuff but you also have to make sure you're always on the prowl looking for people that can upgrade your team. But, we don't anticipate that happening. We feel like he's a confident kid with a good leg and Ben [Kotwica] will do a good job with him."
On linebacker Darryl Sharpton:
"Darryl was a little worse than we anticipated and that was something that Bruce [Allen], Larry [Hess], and Darryl and Darryl's agent, they worked out. That happened with them doing that. Obviously, we had hopes for Darryl to come in here, his ankle, he tried to rehab it and it just didn't get any better for him. So, we want to make sure we take care of it the right way and that's what they decided to do."
On cornerback Tracy Porter:
"He just re-injured his hamstring on Saturday. He just re-pulled it just a little bit so we're being cautious with him."
On if Zach Hocker had to score a 'clear knockout' of Kai Forbath to win the job as kicker:
"Yeah, basically. It's Kai's job. We drafted a kid and really it was fair competition. They had an equal number of kicks, different holders. We did the best that we could to make it fair for both of them and in order to beat the champion, you've got to outkick him. Quite frankly, Kai did a nice job. His percentage was higher in all of the kicks out here. In training camp, his percentage was a little bit higher, the in preseason games. And kickoffs were close enough that there wasn't a drastic difference. So, hats off to Kai. He took the challenge and I think he is a better kicker because of it. But, like I said in the press conference before, I think we would feel good with either kicker, but Kai won the battle and he deserved it."
On the performance of the offense during the preseason and preparing for Houston:
"I think we're in a good spot right now. Obviously, we didn't want to end the preseason on an interception or a poor performance like we did. It just didn't feel beneficial for our ones to go out against Tampa's twos on a short week and prove that we were good. I feel like we're good enough. I feel like we're a confident bunch. I don't think that anybody lost any confidence or any of that matter against Baltimore, but I feel like we're in good shape right now. We have a good game plan going into Houston and it's just a matter of us executing – me calling a good enough game to keep Robert [Griffin III] comfortable, stay out of those second-and-longs or third-and-longs like we were in Baltimore, and just move forward and put that game behind us, learn from it and set our sights on the regular season."
On the decision to cut draft picks and not forcing them on the roster:
"That's a philosophy. I don't care where you're drafted. You want to play the best guy and hats off to [running back] Silas Redd coming in as an undrafted free agent and taking advantage of his reps and winning the job right now. A lot of times, when you say 53-man roster, these things change from week to week to week to week, as you all know, so you have to make sure you understand as a player, you have to earn your spot every day. Not just every game, but every day out here you have to prove that you're a Washington Redskin and you're worthy of keeping that job. There's a lot of running backs out there on the streets right now that probably could help us that are close, so it's up to those three guys right now that are active to maintain their level of consistency and play well. As for Lache [Seastrunk], he had his big play abilities and he's a good running back. He's a young kid with a lot of talent, obviously, but we just felt to go in a different direction at this time."
On linebacker Akeem Jordan:
"He's got a mild knee sprain and we're just being careful with him on Monday. It's a bonus day for us, so a lot of guys that didn't practice, we just wanted to make sure that they got today off, they got tomorrow off and we'll come back Wednesday and we'll find out who is ready to roll. We'll give you the full injury report then."
On if Jordan will play Sunday:
"We don't know yet. We'll have to see how he's doing. It's kind of a day-to-day thing with it and we'll go from there."
On the process of picking the 53-man roster and if he believes everyone got a fair shot:
"I do feel like they got a fair shot. There were some battles that were very close that we could've gone in a couple different directions, but decisions have to be made. I feel like Bruce [Allen], myself, the coaches, we did a good job of talking through every scenario, numbers-wise, how many players at each position… We had to go through very carefully. I think we did a good job, but only time will tell. A lot of times, these 53-man rosters, like I said, they are interchangeable and there will be changes throughout the season, but I feel good about the 53 that we have. They all worked hard. They all had some level of production – in practice and in games – and we'll just see how it works out."