News Update: Another arrest in Kevin Quick murder
Published Monday, Feb. 10, 2014, 12:52 am
Join AFP's 112,000 followers on
Facebook
,
Twitter
and
YouTube
Connect with AFP editor Chris Graham on
LinkedIn
News tips, press releases, letters to the editor:
augustafreepress2@gmail.com
For advertising inquiries, contact us at
freepress@ntelos.net
Virginia State Police have made one more arrest in the investigation into the death and disappearance of Waynesboro Police Reserve Capt. Kevin Quick, 45, of Rockfish, Va.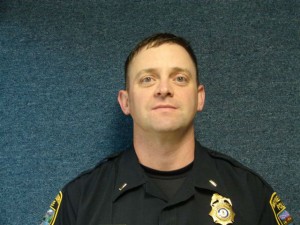 Early Sunday morning (Feb. 9), state police took Anthony L. White, 22, of Mineral, Va., into custody without incident in Louisa County. White has been charged with one felony count of gang participation. The investigation remains ongoing at this time.
Five others face charges in connection with the Quick murder:
Halisi Uhuru, Leslie Hope Casterlow and Anthony Darnell Stokes each face charges of principle in second degree to the crime of murder.
Three Albemarle County siblings – Mersadies Shelton, 20, Daniel Mathis, 18, and Shantai M. Shelton, 24 – face charges associated with the case. Mersadies Shelton and Daniel Mathis have each been charged by state police with possession of stolen property/grand larceny for the theft of Quick's silver 1999 Toyota 4Runner. Daniel Mathis was also arrested on four felony warrants and three misdemeanor warrants issued by the Louisa County Sheriff's Office for his connection involving an ongoing shooting investigation by the sheriff's office on Feb. 2, in the 700 block of Mica Road. Shantai Shelton was picked up on an unrelated outstanding arrest warrant issued by the Louisa County Sheriff's Office.