New surveys reveal consumers still confused about GMOs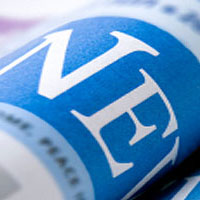 Two new surveys found the average shopper is clueless about genetically modified organisms and foods that are labeled as GMOs.
A Food Literacy and Engagement Poll conducted by Michigan State University's College of Agriculture and Natural Resources found that one-third of Americans don't know that non-GMO foods still contain genes. The poll, conducted among 1,059 U.S. adults, also found 46 percent of respondents either don't know whether they consume GMOs or believe they rarely or never do.
Another study conducted by the University of Florida Institute of Food and Agricultural Sciences, in conjunction with Purdue University, found "consumers are also confused between food labeled as organic and non-genetically modified." Researchers wanted to know how much consumers were willing to spend on food labeled as USDA Organic versus those labeled Non-GMO Project Verified.
Food labeled USDA Organic is not allowed to contain genetically modified material but foods labeled Non-GMO Project contain no more than 0.9 percent genetically modified characteristics. Researchers targeted granola bars, which represent a manufactured food commonly differentiated by its absence of GMOs, and apples, a fresh fruit for which companies are required to label if they contain genetically modified material, the study said.
When apples were labeled either way—non-GMO or organic—consumers were willing to pay more, the researchers found. But consumers weren't willing to do the same with granola bars.
Researchers found respondents would pay 35 cents more for apples that were labeled Non-GMO Project and 40 cents more for those labeled USDA Organic. However, the same people were willing to pay 35 cents more for a box of granola bars labeled Non-GMO Project but only 9 cents more for a box marked USDA Organic.
"This is yet another example of how marketing labels confuse consumers," noted Tony Banks, commodity marketing specialist for the Virginia Farm Bureau Federation.
The Michigan State study found that 66 percent of respondents said food labels are influential in their buying decisions. "So when shoppers are that influenced by food labels, even when they don't understand them or believe false claims, they will buy products that make them feel good," Banks said.
The Michigan State researchers said their poll reveals that the public lags far behind current scientific understanding when it comes to food.