New Northam TV ad ties Gillespie, Trump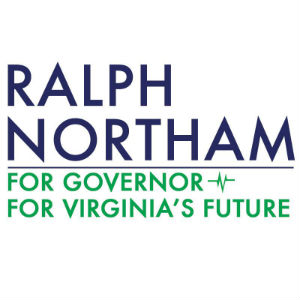 Today, the Northam for Governor campaign announced it will begin airing "Standing," a new ad highlighting Ed Gillespie's embrace of Donald Trump and his support for Trump's plans to take money from public schools, roll back clean water and clean air protections, and take away health care from thousands of Virginians.
"From his toxic ads to his embrace of Trumpcare, Ed Gillespie has transformed himself into Virginia's very own mini-Trump," said Northam for Governor Communications Director David Turner. "Both Trump and Gillespie demonize immigrants, support taking health care away from thousands, and are defended on TV by the likes of Sean Spicer and Corey Lewandowski. Now, the biggest question in this race is whether Gillespie's sycophancy will pay off and President Trump will campaign for Ed Gillespie on the campaign trail before he leaves for Asia tomorrow. Stay tuned."
Gillespie has borrowed heavily from the Trump playbook during his run for governor. His campaign has aired Trumpian ads demonizing immigrants, attacked the "Fake News" Washington Post, and earned the support of Steve Bannon. Gillespie has also enthusiastically embraced Donald Trump's policy agenda.
Even as other Republicans denounced efforts to repeal the Affordable Care Act, Gillespie refused to speak out. And just like the President, Gillespie has proposed massive tax cuts for the rich while embracing cuts to health care and public education.