McAuliffe: Cuccinelli needs to return Williams' gifts
Published Wednesday, Jul. 31, 2013, 1:57 am
Join AFP's 112,000 followers on
Facebook
,
Twitter
and
YouTube
Connect with AFP editor Chris Graham on
LinkedIn
News tips, press releases, letters to the editor:
augustafreepress2@gmail.com
For advertising inquiries, contact us at
freepress@ntelos.net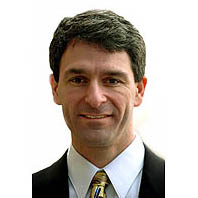 Terry McAuliffe's campaign is calling on Ken Cuccinelli to follow Gov. Bob McDonnell's lead and return all of the gifts he received from Star Scientific CEO Jonnie Williams:
"Gov. Bob McDonnell just announced on WTOP that he will be returning all the gifts his family received from Star Scientific CEO Jonnie Williams," said McAuliffe spokesperson Josh Schwerin.  "Ken Cuccinelli now has no choice but to follow his lead and return the $18,000 worth of gifts that he got from the scandal-plagued CEO and company.  On the heels of the news that Cuccinelli's conflict of interest has already cost taxpayers more than $50,000 in legal fees, its the least Cuccinelli can do to return all of his gifts."
It's been a week since the McAuliffe campaign called on Cuccinelli to return the gifts.