Mark Warner on Trump administration decision to recognize Jerusalem as capital of Israel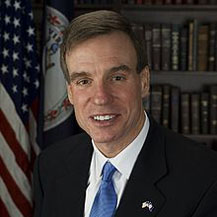 U.S. Sen. Mark R. Warner (D-VA), Vice Chairman of the Senate Select Committee on Intelligence, issued the following statement regarding the President's decision to recognize Jerusalem as the capital of Israel and direct the State Department to begin the process to move the U.S. embassy.
"The President's decision today to move the U.S. embassy in Israel from Tel Aviv to Jerusalem and to recognize Jerusalem as Israel's capital comes at the wrong time and unnecessarily inflames the region. This announcement upends long-standing U.S. policy and international agreements that the status of Jerusalem should be determined as part of a peace settlement between Israel and the Palestinians, not unilaterally.
"I have been, and remain a strong and consistent ally of Israel. The relationship between our countries is unique – defined by close friendship, strategic cooperation and mutual respect. As Vice Chairman of the Senate Intelligence Committee, I fear the administration's decision at this time will alienate key partners in the Middle East, fuel growing anti-American sentiment, and put U.S. diplomatic and security personnel at risk in the region and beyond. I further remain concerned that it undermines the ability to broker a peace settlement between the Israelis and Palestinians, and undercuts Israel's security by placing overwhelming pressures on Israeli-Palestinian security coordination."