Liberty hits buzzer-beater in OT to win at Georgia State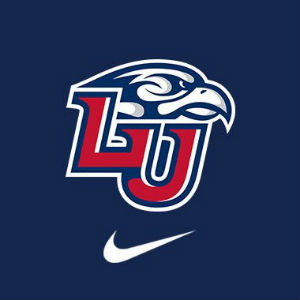 For the second straight game, Liberty found itself in an overtime battle, this time on the road at Georgia State. After being on the bad end of an overtime loss just two days ago, Liberty found themselves on the right side Monday night at GSU Sports Arena, as Georgie Pacheco-Ortiz hit a game-winning three-pointer at the buzzer to defeat the Panthers 77-74.
Down 16 points with 16 and a half minutes left in the game, Liberty ended the second half on a 40-24 run to send the game into overtime. In extra period, Pacheco-Ortiz scored Liberty's final six points, both from beyond the arc. With 2:07 left in the game, the guard hit a game-tying three to knot the game at 74-74.
Pacheco-Ortiz then gave Liberty possession by knock a loose ball off a Georgia State player with 23.3 seconds left. Scottie James inbounded the ball to Pacheco-Ortiz and nobody else touched the ball the rest of the way. The sophomore dribbled and with three seconds left, pumped faked from the top of the key, before draining the game-winner as time expired.
"Coach McKay trusts me and I just wanted to make a play," Pacheco-Ortiz said following his game-winner. "After three overtimes on Saturday, the last thing we wanted to do was come away with an overtime loss. I wanted to just take my time and let it fly and I thank God it went in."
Liberty was hot from three-point range in second half, shooting 61.5 percent (8-13). Lovell Cabbil and Ryan Kemrite combined for 21 points, shooting 7-12 from three to lead the comeback. As the offense developed a rhythm in the second half, the ball moved on offense as seven different players scored for the Flames and seven players combined to dish out 11 assists. Liberty nailed a season-high 14 three-pointers in the contest led by a career-high five three-pointers each from Cabbil and Kemrite.
The Flames win at Georgia State marks the first time Liberty has won two non-conference road games since the 2000-01 season.
"I can't tell you how proud I am of those guys in the locker room because that was a hard-fought win," head coach Ritchie McKay said. "To start the way we started and having been through what we have in the past 48 hours, it would have been real easy to think it wasn't our night but our kids are resilient."
Georgia State's D'Marcus Simonds led all scorers with 35 points. Liberty's James came close to his fourth straight double-double with 17 points and nine rebounds. James has now recorded eight straight games with at least six rebounds.
"We weren't flat but we just weren't the aggressor," McKay added. "But our guys kept believing and never quit."
Liberty will return home to close out the week at the Vines against Maryland Eastern Shore. Tipoff is set for 7 p.m. on Friday, Dec. 7.