The latest on Sting: On his way to WWE?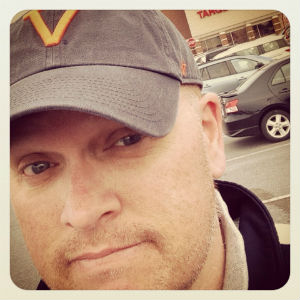 Real-time news updates from AFP on
Facebook
and
Twitter
The latest from AFP on
YouTube
Connect with AFP editor Chris Graham on
LinkedIn
Submit news tips, press releases and letters to the editor to
augustafreepress2@gmail.com
Published Tuesday, Jan. 28, 3:51 pm
Filed under
Wrestling
PWInsider is reporting that Sting is in negotiations with WWE. Rob Feinstein at RF Video is saying on Facebook that Sting has already signed a deal.
One thing does seem clear: that Sting's TNA run has come to an end. What he may or may not do with WWE is still at question.
Sting famously has avoided Vince McMahon's overtures since WWE swallowed up wcw in 2001, eventually landing part time and then full time in TNA, and serving as the foundation of that company from its formative years through the present day.
Sting will turn 55 in March, so it's hard to expect him to get a major push in WWE if and when he lands there, but as the face of WCW, he clearly has value to WWE as it prepares for the launch of the WWE Network next month. The network will feature every pay-per-view from WWE, TNA and WCW, and having Sting around to help promote the classic wcw PPVs will be a plus.
That will naturally lead to some on-air time on Monday Night Raw. Whether it leads to any kind of push in the ring is another question. Sting is still able to put on some moderately entertaining matches, but his days as a top superstar are definitely behind him.
The thought had been that Sting may make a WWE debut at WrestleMania 30 against Undertaker, but the talk on the various wrestling news sites is that 'Taker will end up facing Brock Lesnar in a match that makes absolutely no storyline sense. At best, according to the scuttlebutt, Sting makes a cameo appearance at 'Mania in a non-storyline role.
Again, that's assuming that he signs with WWE. The rumor mill has had him close at least a couple of times in recent years, and fans still remember his vow to never sign with Vince, though at this point Vince is Sting's last shot at a huge money payday before he retires.
It's hard to imagine that the poorly booked match against Magnus on Impact last week that featured a cluster-eff of run-ins from a variety of minor TNA talents will be the last time we see Sting active in a wrestling ring.
Column by Chris Graham