Landes will not seek Sixth District congressional seat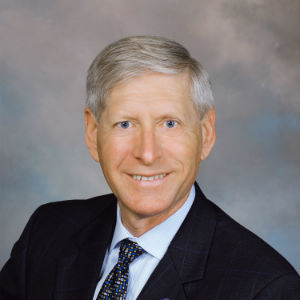 Del. R. Steven Landes, R-Weyers Cave, issued the following statement regarding the Sixth Congressional District seat that will become open following the announcement of Congressman Bob Goodlatte's intention to retire next year.
"I am honored and humbled by the outpouring of encouragement and support I have received to seek the nomination for Virginia's 6th Congressional District. After speaking with my family, friends and supporters, and much prayerful consideration, I have come to the conclusion that serving in the Virginia House of Delegates is the best way for me to serve the Commonwealth and the people of the 25th House District," said Landes.
"The voters of the 25th District extended a two-year contract to me on November 7th and that contract needs to be honored. I look forward to continuing our work in the House of Delegates on issues such as growing our economy, providing the best education possible for our students, and increasing healthcare access, affordability, and choice. My long years of service will be even more of an asset now in the General Assembly as we welcome a large incoming class of new delegates to the House of Delegates."
"I want to thank Congressman Goodlatte for his many years of service. His leadership in Congress and Virginia will be sorely missed. I wish my friend and mentor Bob Goodlatte and his wife Maryellen all the best as they embark on this new path in their lives."
Landes represents the 25th House District, which includes parts of Albemarle, Augusta, and Rockingham Counties. Landes is currently serving his eleventh term in the Virginia House of Delegates. Visit SteveLandes.com for additional information.