Help Wanted: East Rockingham Senior Center
Published Tuesday, Dec. 17, 2013, 6:16 pm
Join AFP's 112,000 followers on
Facebook
,
Twitter
and
YouTube
Connect with AFP editor Chris Graham on
LinkedIn
News tips, press releases, letters to the editor:
augustafreepress2@gmail.com
For advertising inquiries, contact us at
freepress@ntelos.net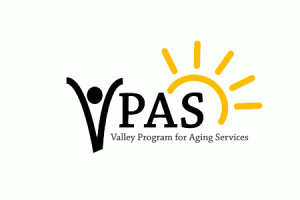 East Rockingham Senior Center Director
Location: East Rockingham Senior Center, 20593 Blue and Gold Drive, Elkton, VA 22827
Days: Monday / Wednesday / Thursday
Hours per Week: 24
Closing Date: December 24
Start: January 13, 2014
RESPONSIBILITIES: The Center Director is primarily responsible for overseeing the safe operation of ERSC; to promote the Center within the HR Region, and to help secure funding for special and ongoing programming. The Center Director administrates overall programs and events taking place at ERSC, maintains compliance with VPAS and state policies regarding operations, oversees record keeping required by various funding sources, and supervises Center staff.
QUALIFICATIONS: Knowledge of VPAS policies, procedures, and processes; knowledge of DARS/Virginia Department for the Aging Service Standards for Socialization/Recreation, Transportation, and Congregate/Home Delivered Meals (MOW) Programs; skilled in developing and implementing activities, public speaking, group facilitation, fundraising, recruiting and training volunteers, accessing the internet, sending and receiving e-mail, assisting others in completing forms and other paperwork, developing and understanding spreadsheets, writing, saving, sending, and printing documents in Microsoft Word, entering data using Microsoft Excel, entering data using web-based applications; reading, writing and mathematics at the Associate Degree level. Able to assess demand for activities, identify and access community resources, manage activity and personnel schedules, interact comfortably with others, and provide clear verbal and written communication.
TO APPLY: Submit resume and cover letter detailing experience related to the responsibilities and qualifications of the position to Beth Bland, Director of Senior Services, at beth@vpas.info.  Satisfactory criminal background check, reliable transportation, driver's license, proof of vehicle registration/insurance, and DMV record check required. EOE