Georgia Tech upsets #17 Virginia Tech, 28-22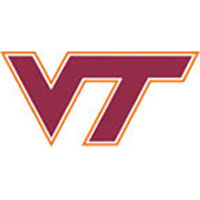 TaQuon Marshall completed two passes Saturday, but both went for second-half touchdowns, lifting Georgia Tech to a 28-22 upset win over #17 Virginia Tech.
Marshall was just 2-for-8 passing on the day, but he made the two completions count – a 60-yard TD pass to Brad Stewart in the third quarter, and an 80-yard pass to Ricky Jeune that put the Yellow Jackets (5-4, 4-3 ACC) ahead to stay with 6:30 left.
Marshall also ran for two touchdowns, as Georgia Tech rolled to 261 yards on the ground against the Hokies (7-3, 3-3 ACC), who had given up 135.7 rushing yards a game coming in.
Virginia Tech rallied from a 21-9 second-half deficit to take a 22-21 lead with 7:27 to go on a Greg Stroman 24-yard picksix.
The Marshall-to-Jeune score came less than a minute later. Virginia Tech had one last chance, but the Hokies failed on third-and-1 and fourth-and-1 plays at the Georgia Tech 32 to turn the ball over on downs with 1:09 left.
Josh Jackson threw for 153 yards on 14-of-26 passing for Virginia Tech, which had just 258 yards of total offense, 154 yards below its 412.9 yards-per-game season average.