Free workshops on getting into, paying for college
Published Wednesday, Aug. 14, 2013, 4:05 pm
Join AFP's 112,000 followers on
Facebook
,
Twitter
and
YouTube
Connect with AFP editor Chris Graham on
LinkedIn
News tips, press releases, letters to the editor:
augustafreepress2@gmail.com
For advertising inquiries, contact us at
freepress@ntelos.net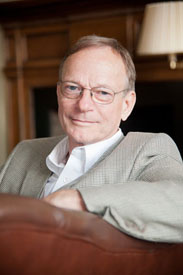 Navigating the entire college admission process is often confusing and filled with uncertainties. Completing The Common Application, originally designed to simplify the process, can be overwhelming. Applying for and obtaining financial aid can be compared to an obstacle course.
Harbor Counseling Services in Waynesboro is offering free one-hour workshops to help you navigate through this process.
Workshop 1: Getting Into College
Critical strategies for gaining college admission: For parents of and students in grades 8-12
Choosing where to apply: For parents of and students in grades 9-12
Tips on completing applications and writing compelling essays: For parents of and students in grades 9-12
DATES: Sunday, September 15 and Sunday, September 29
TIME: 3 p.m. – 4 p.m.
PLACE: 110 N. Wayne Avenue
Waynesboro, VA 22980
Workshop 2: Paying for College
Top College Financial Planning Strategies: For parents of and students in grades 8-12
FAFSA-The gateway to Financial Aid: For parents of and students in grades 8-12
The Top Strategy for obtaining Merit Scholarships: For parents of and students in grades 9-12
Evaluating the Financial Aid Package: For parents of and students in grades 11-12
DATES: Sunday, September 22 and Sunday, October 6
TIME: 3:00 p.m. – 4:00 p.m.
PLACE: 110 N. Wayne Avenue
Waynesboro, VA 22980
You must register to attend these workshops. To register, go to: www.harborcounselingservices.com
Questions? Call: 540-447-0662 or e-mail: harborcounselingva@gmail.com