Dinner Diva: The best trick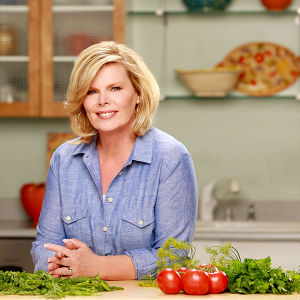 Here's the biggest and best trick (or hack – call it what you want) I have ever learned and it applies to ANYTHING – food, exercise, goals, relationships, business, name that tune … everything.
Ready?
Planning.
Now don't you go rolling your eyes at me! This is something that needs to be discussed – and implemented, because the simple act of planning can completely change your life!
And no, that's not hyperbolic babble, it's the Truth, capital T.
When you plan for your day, you do things differently than the guy who just lets life happen.
You don't hit the snooze on your alarm. You don't neglect to get some exercise in. You don't eat haphazardly and all the wrong foods.
You live life on PURPOSE. With a PLAN and with some very definite goals.
For example, let's talk food for a minute.
It's no secret that drive-thrus, processed foods and sugar cause disease, malaise and make you feel like garbage.
But if you haven't planned your day well, you could find yourself at the mercy of fast and easy instead of planned and healthy.
Multiply that by days, weeks and years, and chances are you're dealing with weight, health and even depression issues.
Because food is medicine and the bedrock of health.
You cannot move the health needle in your life without making sure the food you're eating is truly giving your body the exact nutrients it needs.
I've said it before and I'll likely say it again – but we have this tendency to treat our cars better than ourselves.
We'd never dream of filling our gas tanks with soft drinks – cars can't run on that.
We'd never neglect the oil light on the dashboard or pretend the nearly flat tire doesn't need air if we want to get anywhere.
Yet we do that with ourselves – eating whatever (even though that isn't the fuel we require), neglecting the flashing lights on our personal dashboards (achy joints, weight out of control, blemishes, bloating and more) and running on absolute fumes till we drop.
And here's the rub – that car can be replaced but our bodies? That's all we get; we can't trade it in for a new and better version.
But what we CAN do is BECOME a better version of ourselves!
YES, now. Not January 1st. NOW.
Start today – plan!
I'm going to give you my best, save-your-bacon tip to help you with your plan that will up-level your health AND energy.
Make soup!
Not just any soup, but Mighty Mitochondria Soup.
This soup will not only give you something to fall back on when you're super busy during the holidays, but it makes a great and satisfying snack, meal (just add some leftover protein!) and will keep your nutrient levels from falling off.
This is my secret weapon – I use this soup ALL the time.
But right now? During the holidays? It's even more important!
Take care of yourself and eat your soup – you're way more valuable than a car!
PS: Speaking of achy joints and depression, my #1 go-to that I take DAILY is SAM-e. I've taken it for almost 30 years when a doctor friend told me about it. It works like nothing else I've ever tried and for that reason, I've found the best quality formula out there and made it available to you! Check it out here.
Leanne Ely is a NYT bestselling author and the creator of SavingDinner.com, the original menu planning website, bringing families back to the dinner table for over 15 years.