Dickie Bell wins re-election in 20th House District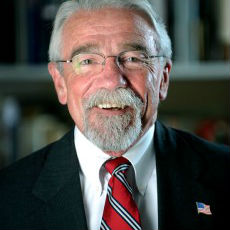 State Del. Dickie Bell won re-election in the 20th House District Tuesday night, defeating challenger Michele Edwards.
The triumph for Bell, elected to his fifth term, was tighter than expected. The Republican received 54.5 percent of the votes in the 20th, which stretches from Highland County, through Augusta County, the cities of Staunton and Waynesboro, to Nelson County, to 42.6 percent for Edwards, a Democrat.
Libertarian nominee Will Hammer received 2.8 percent of the vote.
It was the closest election battle for Bell since his first re-election bid, in 2011, when he defeated Laura Kleiner, a Democrat, with 71.0 percent of the vote.
In his first bid in the 20th, Bell defeated Democrat Erik Curren, earning 71.2 percent of the vote in that election.
Bell was unopposed in 2013. In 2015, Hammer was the lone challenger, and Bell received 75.2 percent of the vote to win re-election.