Cuccinelli writes check to resolve Star Scientific controversy
Published Tuesday, Sep. 10, 2013, 4:55 pm
Join AFP's 112,000 followers on
Facebook
,
Twitter
and
YouTube
Connect with AFP editor Chris Graham on
LinkedIn
News tips, press releases, letters to the editor:
augustafreepress2@gmail.com
For advertising inquiries, contact us at
freepress@ntelos.net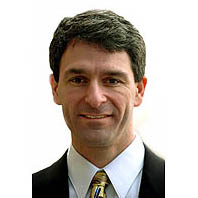 Republican gubernatorial candidate Ken Cuccinelli has written a check for $18,000 to a Richmond-based charity to "resolve any questions surrounding the matter concerning Star Scientific."
Cuccinelli, the sitting Virginia attorney general, had been under fire from Democrats for gifts that he had received from Star Scientific CEO Jonnie Williams, whose more significant gifts and loans to current Gov. Bob McDonnell has put the Republican in the midst of a potential career-killing scandal.
Cuccinelli had resisted requests made by Virginia Democrats to return his own gifts from Star Scientific, but said Tuesday that he "made the decision to send the check because it is the right thing to do, plain and simple."
"This is something that I would have liked to have done sooner, but like most Virginians, writing a check for more than $18,000 is not a simple matter for my family and me.  It's taken a while to get our funds together. For those who've been disappointed in this situation or how I've handled it, I apologize.  It's been a humbling set of lessons for me," Cuccinelli said.
Democrats, predictably, responded with more fire.
"Ken Cuccinelli has led the most scandal-plagued Attorney General's office in recent memory – his tenure defined by scandal and conflicts that embarrass Virginia like Star Scientific, Bobby Thompson and helping out-of-state energy companies in their battle against Virginia landowners," said Josh Schwerin, the spokesman for the campaign of Democratic gubernatorial candidate Terry McAuliffe. "Cuccinelli's pattern of ethical behavior is always the same: get caught in scandals, do nothing for months, and then buckle to pressure for his own political reasons. Cuccinelli's actions today are a reminder that he failed to seriously pursue Star Scientific for the $1.7 million they owed in back taxes at the same time that he was taking lavish gifts, luxury vacations and extravagant meals from the company's CEO."
Democratic National Committee Communications Director Mo Elleithee called the $18,000 check "curious."
"As recently as two weeks ago, he rejected the notion that he needed to return any gifts because he had done nothing wrong.  That begs the question — if he feels he did nothing wrong, why donate the money to charity?  The only logical explanation is that he is struggling to find a way to fix his continued slide in the polls and growing credibility gap with voters," Elleithee said. "Voters have every reason to question his trustworthiness, and this politically calculated move won't change that.  Relenting under pressure while taking no responsibility is not the same thing as leadership."