Columbia Gas of Virginia expanding system in Goochland County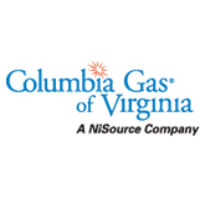 Columbia Gas of Virginia is expanding its system to bring reliable and affordable natural gas service to customers in a rapidly growing region of eastern Goochland County.
Construction will start this week on a project that will extend Columbia's existing natural gas distribution system to help serve the vibrant West Broad Street corridor and surrounding areas in eastern Goochland County.  Columbia Gas of Virginia is investing in the new facilities to accommodate continued market growth in the area, including at the Notch Commercial Park.
"Reliable and affordable natural gas service is a fundamental building block for economic development," Columbia Gas of Virginia President Brent Archer said.  "Goochland County is an important and growing market for our company, and this project reflects our commitment to help meet the essential energy needs of existing and new Columbia Gas customers here and across the Commonwealth."
Construction of the Columbia Gas of Virginia Goochland County system expansion project is expected to be conducted in several phases through approximately April of 2018.  The work primarily will take place along Hockett Road from Tuckahoe Creek Parkway to West Broad Street, and along West Broad Street to Wilkes Ridge Parkway.
Columbia Gas will alert the community to any disruptions in normal traffic patterns that may be required along the impacted roads and streets. Please remember to slow down as you approach construction zones to ensure the safety of workers. Columbia Gas representatives and contractors can be identified by their marked vehicles and uniforms. In addition, all company and contractor employees will be happy to present their photo identification.
For more project details, please visit www.columbiagasva.com/infrastructure.
About Columbia Gas of Virginia
Columbia Gas of Virginia delivers safe, reliable and clean natural gas to more than 264,000 customers in portions of Northern Virginia, Hampton Roads, suburban Richmond, Central Virginia, Shenandoah Valley, Lynchburg region and Western Virginia. With headquarters in Chesterfield County, the company is one of the seven energy distribution companies of NiSource Inc. (NYSE: NI) serving 3.8 million natural gas and electric customers.  Always call 811 before you dig and Dig with CARE. Learn more atwww.ColumbiaGasVa.com.