Columbia Gas of Virginia bills to be lower on average this winter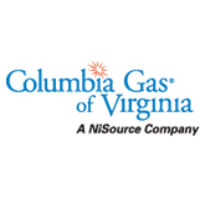 Columbia Gas of Virginia customers will continue to benefit from lower natural gas commodity prices, as average residential customers will see their winter 2017-18 gas bills decrease by about 3 percent (or $4.56) when compared to the same period last winter.
The estimated average Columbia Gas residential winter bill of $148 per month is based on a seasonal monthly usage level of 12.07 dekatherms (Dth) for December 2017 and January and February 2018. A Dth is the heating component measurement for natural gas usage and equal to about 1,000 cubic feet (Mcf).
"Natural gas represents the best value and reliable energy option for home heating, and it is a key component for a wide variety of commercial and industrial applications," said Brent Archer, Columbia Gas of Virginia's President. "We are bullish about the projections for robust domestic supply and price stability, which is good news for all of our customers."
In advance of the winter heating season, Columbia also encourages its customers to perform maintenance on their home appliances and take advantage of rebates available through the WarmWise conservation and energy efficiency program.
Columbia customers can take the following additional steps to help manage their energy costs:
Complete a home savings evaluation through the WarmWise program and receive up to two free Energy Efficiency Kits*
Enroll in Columbia's  free Budget Payment Plan
Install caulking or weather-stripping around windows or doors
Keep registers and air return ducts clear of furniture, carpet, and drapes and vacuum them regularly
Utilize the cashback rebates offered through the WarmWise program on a number of energy efficient measures, such as:
Insulation for the attic or crawl spaces
High efficiency gas furnace
High efficiency windows, doors and skylights
For more information on steps to manage energy costs, customers can call Columbia at 1-800-543-8911 or visit ColumbiaGasVa.com.