AFP Business News
-
The Myers Corner development in Augusta County has a new website designed by Augusta Free Press.
-
Stan's Ski and Snowboard in Staunton has a new website produced by Augusta Free Press.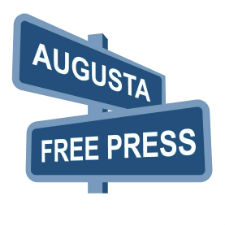 -
Our readership continues to grow on Augusta Free Press, and we want your business to feel that love.

Our Team
Chris Graham, President
Chris Graham began his professional career as a news reporter at The News Virginian (Waynesboro, Va.) in 1995. He has worked as a reporter and freelance writer for several local and regional publications, written four books and hosted a television and syndicated sports-radio show.
Chris is the president of Augusta Free Press LLC, which was founded in 2002. His areas of focus include web design, marketing strategy, video and TV production and radio and TV commercial production.
He produced a TV show featuring members of the Greater Augusta Regional Chamber of Commerce that aired on WVPT (Harrisonburg, Va.) in 2012, and produced a DVD featuring Awesome Wrestling Entertainment's "Night of the Legends" event that is now featured on Netflix.
Chris is the chief presented of AFP's "Building the Machine" marketing strategy series, which covers topics including web design and maintenance, social media, TV and radio advertising and building marketing plans for small business.
Chris has served on the boards of directors of the Wayne Theatre Alliance, CASA for Children, Waynesboro Amateur Athletics and United Way of Greater Augusta. He is a graduate of the University of Virginia.
Crystal Graham, Vice President
Crystal Graham began her professional career as the features editor at The News Virginian (Waynesboro, Va.) in 1999. She also served as the editor of The Charlottesville-Albemarle Observer and The Shenandoah Valley Observer before joining in the startup of Augusta Free Press LLC in 2002.
Crystal is the vice president of Augusta Free Press LLC. Her duties at AFP include sales and marketing strategy, website design, graphic design, and book and magazine layout, design and implementation.
She was the co-host of "Virginia Tonight," a show that aired on WVPT (Harrisonburg, Va.) and won a national Telly Award in 2005. She is a graduate of Virginia Tech.
Mark Miller
Mark Miller, in addition to being the photographer in the AFP family, is the owner of Mark Miller Photography and co-owner of Studio 108.
After nine years of being a staff photographer for the News Leader, Mark opened his own business focusing on editorial/commercial photography.  He has won numerous awards from the Virginia Press Association and been voted the Valley's Favorite Photographer for the past two years.
For several years he has donated his talents as a photographer to the Wayne Theatre Alliance, Waynesboro Generals and the YMCA.