Brown's 30-point night paces Auburn past Norfolk State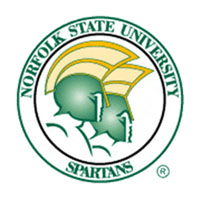 Bryce Brown scored 31 points and Auburn shot 56 percent from the field in a 102-74 win over Norfolk State on Friday night in both teams' season opener at Auburn Arena.
NSU freshman Mastadi Pitt led the way with 18 points for the Spartans, who were without their top two returning scorers on the evening. He made 4-of-6 from deep and 5-of-10 overall and was one of four Spartans in double figures.
Auburn, however, made 35-of-63 from the field (55.6 percent) while holding NSU to 34 percent shooting. The Tigers also held big advantages on the glass (42-29) and in points in the paint, where they outscored the Spartans 46-16.
Brown shot 12-of-16 overall and 4-of-8 from 3-point land. He had 23 at the break as Auburn used a 9-0 run to turn an eight-point lead into a 17-point advantage at the half, 49-32. The Tigers had not led by more than 14 up to that point in the game.
Senior Preston Bungei and sophomore Steven Whitley led the Spartans in the early going, and midway through the first half Auburn was finally able to keep a consistent double-digit lead. A 3-pointer from sophomore Nic Thomas and another bucket from junior Derrik Jamerson Jr. made it 34-25 with 6:18 left.
Jamerson drained a 3-pointer about three minutes later, and two free throws from Whitley at the 3:25 mark got the Spartans to within eight at 40-32. That final 9-0 run pushed the lead to 17 for the Tigers, who pushed the lead to 20 early in the second half and kept it above that for the rest of the way.
Pitt had 11 of his 18 points in the second half. The Spartans scored 14 of the game's final 15 points during the last three minutes of action.
Senior Stavian Allen had 14 points, all but two coming in the second half, with five rebounds and a career-high four steals. He shot an efficient 5-of-8 from the floor. Whitley also had 14 points and led the Spartans with both six boards and six assists, the latter a career high. Bungei also reached double figures in scoring with 10.
The Spartans had 15 assists on their 21 made field goals. They ended the night 12-of-34 from 3-point range.
Jared Harper and Desean Murray scored 13 each for the Tigers. Murray and Anfernee McLemore tied for the team high with seven boards. McLemore and Mustapha Heron also reached double figures with 10 points each, and McLemore (four blocks) and Heron (five assists) also paced Auburn in their respective categories.
It marked the first time NSU gave up 100 points in a game since a 104-84 loss to Mount St. Mary's on Jan. 3, 2014.
NSU plays its home opener on Monday night against Lynchburg College at 7 p.m. at Joseph Echols Hall.