Bob Marshall continues PR campaign to pressure Mark Herring on marriage issue
Published Tuesday, Jan. 28, 2014, 7:50 pm
Join AFP's 112,000 followers on
Facebook
,
Twitter
and
YouTube
Connect with AFP editor Chris Graham on
LinkedIn
News tips, press releases, letters to the editor:
augustafreepress2@gmail.com
For advertising inquiries, contact us at
freepress@ntelos.net
Del. Bob Marshall (R-13) and 52 other delegates asked Gov. Terry McAuliffe to appoint special counsel in light of attorney general Mark Herring's decision to not only refuse to defend the Virginia Constitution but to actually file a brief in support of those bringing the cases against Virginia's Marriage Amendment.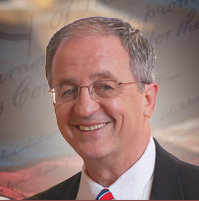 Yesterday, McAuliffe responded with a letter refusing to appoint such counsel.
Today Marshall and 24 other delegates sent a follow-up letter to McAuliffe requesting that he at least direct the attorney general to stand down and withdraw his brief in support of those attacking the Marriage Amendment.
"The attorney general does not have the authority to work in support of a case against his client, the Commonwealth of Virginia. It is the Governor's job to ensure that the attorney general is fulfilling his oath of office to uphold and defend the Constitution of Virginia.  Mr. Herring is not a lawmaker anymore, his job now is to defend the law as it stands," said Marshall.