Barracks Road Mural project completed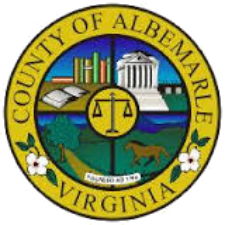 The Albemarle County community is invited to come out and learn more about the Barracks Road Mural project on Monday, Dec. 11, at 7:00 p.m. in the Media Center of Jack Jouett Middle School.
Attendees will have the opportunity to meet Chicho Lorenzo, the muralist, as he walks through the project from inception to completion.
Over the past several months, the Bridge Progressive Arts Initiative, Jack Jouett District Supervisor Diantha McKeel and neighbors, VDOT, County Staff, and the University of Virginia have collaborated in an effort to identify a solution to transform the Barracks Road retaining wall into a mural.
Lorenzo was selected as the muralist in August by a panel of local residents and arts advocates.
Today the wall is a beautiful mural honoring the area's historic heritage, diversity, scenic beauty, and the people who support the community. The mural also pays tribute to the important connection point between Albemarle County and the City of Charlottesville. The project represents a wonderful collaboration of community.