ACC Basketball Notebook: News and notes heading into tipoff week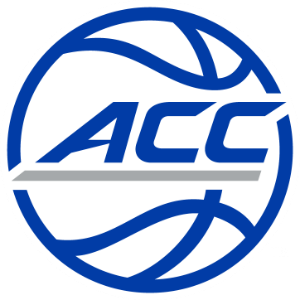 ACC basketball tips off this week. News and notes from across the Atlantic Coast Conference heading into Week 1.
ACColades
The 2017-18 ACC basketball season opens Friday evening with 12 conference teams in action … 14 of the league's 15 teams will open this weekend … led by top-ranked Duke, the ACC tips off the season with five teams ranked in the AP preseason poll … No. 9 North Carolina, No. 13 Miami, No. 14 Notre Dame and No. 16 Louisville join the Blue Devils in the preseason top 20 … Duke was also voted the preseason favorite to claim the ACC title in the preseason media poll conducted at the league's "Operation Basketball" … defending national champion North Carolina is tabbed for second while Notre Dame is picked third … the Irish's Bonzie Colson was voted ACC preseason Player of the Year while Duke's Marvin Bagley III received the nod as ACC preseason Rookie of the Year … Colson was joined on the media's preseason All-ACC First Team by Duke's Grayson Allen and Bagley, North Carolina's Joel Berry II and Georgia Tech's Ben Lammers … Allen leads all active ACC players with 1,424 career points while Colson is tops in career rebounds with 688 … Wake Forest's Bryant Crawford enters the 2017-18 season having scored in double-figures in an ACC-best 24 consecutive games.
By the Numbers
2 – Mike Krzyzewski is two wins shy of 1,000 for his 38 years at Duke, while Roy Williams needs only two wins to reach 400 in his 15th season at North Carolina.
5 – Led by No. 1 Duke, five ACC teams – North Carolina (9), Miami (13), Notre Dame (14) and Louisville (16) – are ranked in the AP preseason Top 25.
8 – Led by ACC preseason player of the year Bonzie Colson of Notre Dame and four players from Duke, the ACC led all conferences with eight players selected to the 2017-18 Oscar Robertson Trophy Preseason Watch List.
17 – Teams currently in the ACC have combined to win 17 NCAA Championships … North Carolina leads the way with six national titles, including three in the last 13 years … Duke is second with five, followed by Louisville (3), NC State (2), and Syracuse (1).
89 – For an eighth-straight year, the ACC leads all conferences with 89 former players on NBA opening day rosters … the Pac-12 is second with 70 … the ACC, Big East and the Pac-12 are the only conferences that have at least one player from each member school on an NBA roster.
6,200 – Entering the 2017-18 season, the ACC's 15 head coaches have combined for 6,200 career victories and nine national titles … three current league coaches have won national titles – Duke's Mike Krzyzewski (5), North Carolina's Roy Williams (3) and Syracuse's Jim Boeheim (1).
23,695 – With three of the top six and five of the top 11 winningest programs in NCAA Division I basketball history, ACC teams have combined for 23,695 wins all-time.