ACC Basketball News and Notes: Nov. 20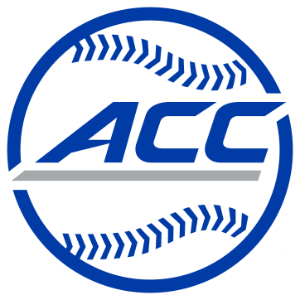 News from the world of ACC Basketball from Monday, Nov. 20, for Week 3 of the 2017-2018 season.
The Week Ahead
Five Monday night games lead off Thanksgiving week, including No. 13 Notre Dame versus Chaminade in the first round of the Maui Classic … Pitt faces Penn State in the Legends Classic at Barclays Center in Brooklyn … top-ranked Duke and Syracuse play at home, while No. 9 North Carolina opens a West Coast road swing with a road game at Stanford … weekend action includes Florida State's Jamaica Classic championship in Montego Bay … freshman M.J. Walker scores 22 points and junior Terance Mann adds 20 to lead the Seminoles to a 90-73 win in Sunday's tournament finale against Colorado State … other Sunday games include Virginia's win over Monmouth in the NIT Season Tip-Off, Boston College's victory over La Salle in the Hall of Fame Tournament, and Georgia Tech defeating Bethune-Cookman in the Ramblin' Wreck Showcase … Clemson places second in the Charleston Classic … senior Ben Lammers just misses a triple-double in the Georgia Tech win with 19 points, 13 rebounds and eight blocked shots … Syracuse sophomore Tyus Battle enters tonight's contest against visiting Oakland having averaged 24.5 points in his last two games … nine ACC teams head into the second full week of the 2017-18 season unbeaten thus far … conference teams stand 42-10 thus far against non-conference opponents for a winning percentage of .808.
ACC by the Numbers
1 – North Carolina sophomore Luke Maye leads the ACC in scoring (23.0), 3-point field goal percentage (.714) and ranks sixth in rebounds (9.5).
5:42 – Through its first three games of the season Miami has trailed for only 5:42 of a possible 120 minutes.
6 – Six ACC teams – Duke (1), North Carolina (9), Miami (11), Notre Dame (12), Louisville (18) and Virginia (25) – are ranked in this week's USA Today Coaches Poll.
7 – Three Duke freshman – Marvin Bagley III (3), Trevon Duval (2), Wendall Carter Jr. (2) – have combined for seven double-doubles so far this season.
15 – Louisville's 15 blocked shots in Friday's victory against Nebraska-Omaha were the most by the Cardinals since finishing with 18 rejections against Holy Cross on Dec. 7, 2003.
18 – Syracuse sophomore Tyus Battle has scored 18 or more points in each of his three games and ranks second in the ACC in scoring (22.3).
21 – Notre Dame senior Bonzie Colson has had a double-double in 21 of his last 35 games and leads all current ACC players in career double-doubles (25) and rebounds (712).
30 – Wake Forest junior guard Bryant Crawford has scored in double figures in 30 consecutive games – the longest current streak in the ACC.
135 – Duke has won 135 consecutive non-conference home games – the longest active streak in the nation … the next longest streak in the NCAA is Baylor (45).