#1 UVa. women's soccer clinches ACC with 1-0 OT win over Florida State
Published Sunday, Oct. 27, 2013, 10:44 pm
Join AFP's 112,000 followers on
Facebook
,
Twitter
and
YouTube
Connect with AFP editor Chris Graham on
LinkedIn
News tips, press releases, letters to the editor:
augustafreepress2@gmail.com
For advertising inquiries, contact us at
freepress@ntelos.net
yg_recentposts(array( 'limit' => 5, //Number of posts to show
The top-ranked UVa. women's soccer team won a matchup of the only two unbeaten teams in the country, downing No. 3 Florida State 1-0 in overtime Sunday in front of a school record 3,894 fans at Klöckner Stadium. Senior midfielder Annie Steinlage (Grand Haven, Mich.) scored her first goal as a Cavalier in the 91st minute as Virginia (18-0, 12-0 ACC) remained perfect on the season. The Seminoles (14-1-3, 9-1-2 ACC) suffered their first loss of the season.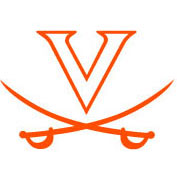 The victory clinched Virginia's first ACC regular season title. The Cavaliers will look to be the first team to complete a perfect ACC schedule since North Carolina in 2006 when they host rival Virginia Tech on Thursday.
"I am really proud of this team and I am really proud of these fans," said head coach Steve Swanson. "You couldn't ask for a better result for us and this community that has given us so much support. It was a hard fought game. Florida State is an excellent team and is very organized. Our players worked hard and fought and carried the play at times. I am so happy for Annie to get her first goal as a Cavalier in this setting."
The Cavaliers controlled play in the first half and almost took the lead in the ninth minute. A defensive miscue by the Seminoles set up a breakaway for sophomore Makenzy Doniak (Chino Hills, Calif.), who fired a shot off the outside of the near post. The remainder of the first half saw few chances and the game went to intermission scoreless with the Cavaliers recording all five shots during the first 45 minutes.
Virginia continued to have the advantage in chances and possession in the second half, but couldn't find the goal-ahead goal in regulation. Despite a 13-1 shot advantage for Virginia, the contest headed to overtime.
The Cavaliers wasted little time in overtime to score the game-winner, as Steinlage found the back of the net just 54 seconds into extra time. Junior midfielder Morgan Brian (St. Simons Island, Ga.) collected a ball at the top of the box and found senior defender Molly Menchel (Alexandria, Va.) on the flank. Menchel sent a cross that Steinlage corralled, turned and fired inside the near post for her first goal of the season. After playing her first three seasons at Michigan State before transferring to Virginia, Steinlage's golden goal was her first in a Cavalier uniform.
Overall, Virginia outshot Florida State 14-1 and had a 7-2 corner kick advantage. First-year Morgan Stearns (San Antonio, Texas) didn't record a save while posting her seventh shutout of the season and the 12th shutout overall for the Cavalier defense. Kelsey Wys made four saves at the other end for the Seminoles.
Virginia, who won the ACC Tournament in 2004 and 2012, clinched the first ACC regular season title in school history with Sunday's victory.     "I don't think it has set in yet," said Swanson of winning the ACC regular season crown. "In this day in age, with the quality and depth of this conference, it is a great accomplishment. We aren't satisfied yet and we know we have a big game coming up Thursday. I know we will be hungry for that game and a chance to make some more history."
Thursday's match with No. 7 Virginia Tech will kick off at 7 p.m. at Klöckner Stadium. Before the match, the Cavalier seniors prior to their final regular season home game.